I've been busy busy busy. My
Folksy Shop
done really well last week. It seemed to be stagnant for a while but has now picked up lovely. I also had some brilliant news from
Pickle-lily
, I'm the winner of her great givaway of wool, fabric, a great spotty bag, a magazine and oooh a box of choccies. So a big thank you to both of you, it's a great prize and I'm going to do a separate post about this so keep checking back.
I spent Friday afternoon at a lovely Craft Fayre at a small village school just outside Newmarket, it was really well attended and I'd forgotten just how loud a primary school full of excited children can be.
I was hoping to get around all the other stalls but I was on my own and those who do Craft Fairs know how difficult that can be, and as it was so busy I didn't get a chance to get around everyone, but I did manage to have a nosey at a wonderful felter who made lovely scarfs, hats and Christmas Decorations as well as lots of other great items, you can check out her shop
EntWorks
on Etsy.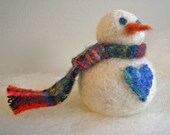 Mini Snowman Decoration by Ent-Works
I also had a look at the work of The Tiny Scribbler, a brilliant artist, who can be found
HERE
on Etsy.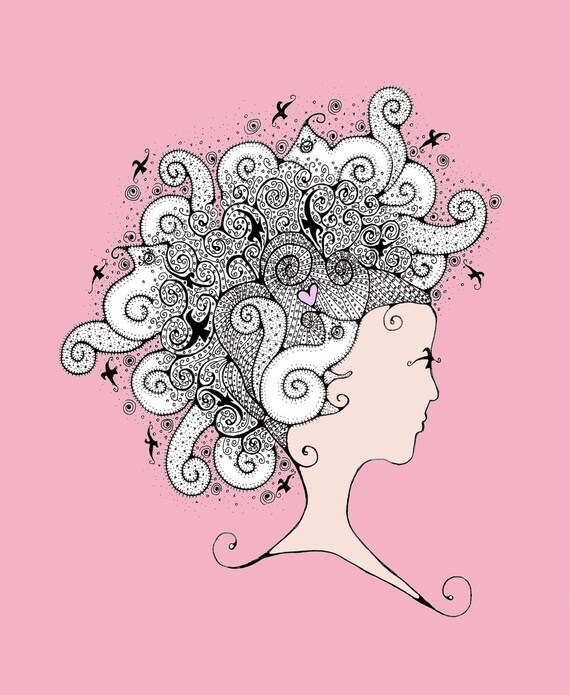 The Squirrel Lady by The Tiny Scribbler
I have another busy week ahead, but hey, I'm not complaining, I have Plaques to paint, Monkeys to make and a bit more sewing to do, I'll leave you with a few of the childrens tote and drawstring bags I made as my contribution for this weeks
Handmade Monday
Wishing you all a good week, I'm off now to try and get my orders completed before my next Fair which is next Saturday 3rd December (yes it is nearly December) at The Carnegie Rooms and Guildhall in Thetford, Norfolk.
Take care every one
Jan x